Title: Witch Spelling
Author: A. Woodley
Length: 134 Pages
Available on Amazon for eBook and paperback.
The novel, Witch Spelling, is a cute read with an overarching theme of a 1950's documentary of a family similar to the TV show Bewitched. The story is divided into chapters about each central family member and some about the prominent members or monsters in the fantasy world. The author takes their time describing the quirks and habits of each character, all while set in a European urban setting. The writing style gives glimpses into the creative nooks of the writer's brain, giving the readers a vast world hidden just beneath the surface of a setting not too far from our present-day society.
The 1950's setting comes to mind with the relationship interactions between the male and female characters. Many of the women have their minds on finding a boyfriend with the one unique woman who is career driven. At one point the "light-hearted" uncle critiques the young women on their skirts being too short, though no wardrobe assessments are said about the young men.
Other than the uncle, the rest of the characters seem easy-going and have their moments to shine in the novel. The novella is a cute, wistful read that can make the reader look twice about their own world and give them a spark of wonder in an otherwise mundane reality. 
Check it out now at Amazon!
---
Title: Blood Drops: A Collection of Horror Shorts
Author: WB Welch
Length: 155 Pages
Available on Amazon for eBook and paperback.
It has been a while since I've read a horror novel, but after finishing this collection of short stories, I know now what I've been missing! The author drags in unsuspecting readers, kicking and screaming; then, splatters them with tales of gore and thrilling chills, leaving the readers loving every minute. Each story is sprinkled with enticing promises of mischief and mayhem, and makes the tales more delectable with slicing scenes of terrifying antagonists. One of my favorites, Siren, comes from the POV of the murderous mistress and articulates the thrill of the hunt with tremendous eagerness.
Also, I enjoyed reading horror as a collection instead of one long novel. The author did well with sentence structure to express suspense and intrigue in each story. This type of construct gave an overarching feeling of dedication to the craft. The author also did an excellent job of portraying the themes and genre with the cover as well as throughout the stories.
Overall, I really enjoyed the collection of tales that brought about many thrills and chills. I look forward to future works by the author, WB Welch.
Check it out now at Amazon!
---
Title: Scales & Hearts Vol. 1
Author: J. Corres
Length: 56 Pages
Available on Amazon
It is always inspiring to see an author who is excited about writing and overflowing with stories to tell. The problem all writers must face is the balance between writing (usually the fun part) and everything else (the not so fun part). In most cases, this consists of editing, critiques, cover designs, and so much more. However, the indie publishing world usually requires authors to wear many hats or seek out a good group of individuals to help.
While reading Scales & Hearts, I noticed much of the author's passion and excitement for writing. Yet, I noted a vast difference in the same effort toward the rest of the necessary elements. However, this editing absence is pointed out on the author's website, so it has been noticed. It is hard to keep each area in a writer's life balanced but in order to have a polished piece to present to the world, editing is a must.
My suggestion to any new writers is to join a writing group, find others in your tribe and/or genre, and keep reading. There are also hundreds of free online tools, contests, and mentors willing to help those searching for guidance. I have a few listed on other pages of my website and will expand that list in the coming days.
The world of writing can be a touch and overwhelming place, but 9/10 times there are many others in the same boat and those looking to help. Don't hesitate to ask or seek out their knowledge.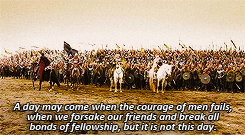 ---
Title: Portrait of a Stranger
Authors: Rose Brookins & Mina Petkova
Length: 499 Pages
Available on Amazon for Kindle
From the moment Charlie and Pip meet, they are pulled into the interweaving fate of lovers, even if they don't realize it. The story is a wonderful novel with a nice slice-of-life overlay that warms your heart with each page. The character interactions play on witty banter with a mix of sincere truths that helped the boys grow to understand and value each other. The authors show many of the hardships and tender moments in the early stages of new relationships whether it's friend or more. Each chapter brought on new experiences for the main characters and revealed a bit more of their past struggles and ultimately kept me coming back for more.
The authors did an amazing job portraying the struggles of young love intermixed with the harsh realities of self-acceptance. I look forward to reading future works by this writing duo.
Check it out now at Amazon!
---
Title: COSPLAYED
Author: Laura Maisano
Length: 202 Pages
Available on Amazon for Kindle
After reading the first line of the book, I knew I'd love it. This was because I had thought those same words many, many times before. From a young age, anime and gaming conventions were a ritualistic part of my life. Picking out costumes, running wild down the dealer room, and posing for pictures from bright-eyed young fans: these have always been the moments con-goers have cherished.
So now, once I found a book that brought that world to life, I couldn't put it down. Each page was filled with timeless moments spent at con or any of the geekdom that surrounded it. I instantly became enamored with the characters and how they lifted each other higher, and all because, that is the magic of these conventions. We have always known that it's silly, amazing, and inspiring, but it's a chance to be ourselves, our best selves, in some form or fashion.
I am ecstatic that someone as talented as Mrs. Maisano brought that geek culture out for the world to enjoy in the form of an adorable novelette.
Check it out now at Amazon!
---